I thought I would post a recent photo of Dion and I so that you could see what we look like, just in case you don't know or don't remember. There is so much to catch up on, too.
As you may remember, one of my two best friends, both of whom are named Penny (I call them
"My Pennys from Heaven!"
) was very saddened by the death of her father in July. Her name is Penny McGill. Well now, ironically, my other friend named Penny—her name is Penny Flora—has also lost her father. He died on August 22nd, while Dion was on vacation so we were blessedly able to go to the funeral.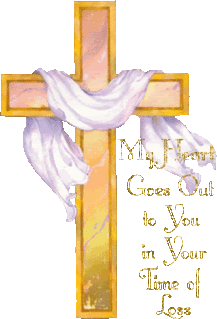 Gerald A. Flora
,72, VAN ETTEN, NY — died Saturday, August 22, 2009, at home. He was born in Brownsville, PA, July 1, 1937. He is survived by his wife, June M. (Pratt) Flora; two daughters and two sons, Penny Flora, Lansing, Allen (Marjorie) Flora, Las Vegas, NV, Pamela (David) Golden, Ithaca, Douglas Flora, Tres Pinos, CA; five grandchildren, Jessica Golden, Ashley Golden, Elizabeth Flora, Douglas Flora, Leland Flora; sisters, Joyce Broida, Long Boat Key, FL and Norma (Donald) Southard, Toano, VA; brothers, Leonard (Barbara) Flora, Horseheads and Danny (Sandra) Flora, Lockwood; aunts, uncles, nieces, nephews and very special companion, "Charlie."
Jerry was predeceased by parents, Charles and Pearl (Cundy) Flora; brothers, Charles Jr. and Timothy; sister, Patricia Flora Brown. Jerry retired from Streeter Associates in Elmira after 38 years as carpenter. He was a member of Local 281 Carpenters Union for 50 years. He was a member of Van Etten Fire Department. Jerry had supervised on the Van Etten Town Highway building and worked on the Van Etten-Spencer VFW Post 8139 building addition.
Funeral services will be Tuesday, August 25, 2009, at 5:00 p.m. at Allen-Manzer Funeral Home in Spencer, NY. Friends may call from 3 to 5 p.m. before the service. Interment will be in Mount Hope Cemetery, Van Etten, NY. In lieu of flowers, donations can be made to Van Etten Fire Dept. or Southern Tier Hospice.
Penny's father was always very sweet to me. He seemed to be able to tell that I was shy when I went over to their house with Penny, so he would go out of his way to make sure that I felt comfortable. He would make sure that I always had plenty of pop to drink; he'd always keep the conversation going; he'd show me his new lawn mower or whatever gadgets he just bought and how they worked; he would show me whatever the latest projecthe was working on outside/around the house.
I particularly remember the time I went out to the house when they had first been given "Charlie" (their little black doggie). I couldn't believe that someone would want to give away an adorable little guy like him and I remember thinking that he was a perfect fit for June and Jerry and that God must have wanted "Charlie" to be part of their family. God works in mysterious ways, doesn't he? Look at how much joy "Charlie" brought to especially Jerry (he rode in the front seat of Jerry's truck with him everywhere he went)and vice versa. And now "Charlie" will be there to comfort and cuddle with June — how sweet can you get?
When I would spend Christmases with Penny and her family, both her dad
and
her mom treated me like gold — just like I was a member of the family. Those were good memories — memories that I will always cherish.
At his funeral, several people spoke about the nice things Jerry had done for others, about his excellent craftmanship, and there were even a few cute little stories about something funny he had done (he had a great personality). Jerry Flora truly was a lucky man. He was well loved by the community
and
his family. He was a good husband; father; grandfather; brother; uncle; cousin; friend; mentor; neighbor; fireman; carpenter; and whatever he set his mind to — Jerry Flora was just a good man...period. May he rest in peace in the arms of the Almighty Father. Amen.
Until next time...stay safe, stay well, and may God bless you all.
Cynde
Please visit my other blogs:
Cynde's Got The Write Stuff
~and~
Usurper Exposed
. Thank you!