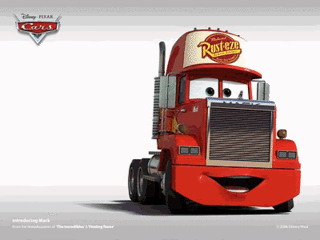 Dion and I have been driving ourselves
crazy
trying to find a car (pardon the pun) these past several months, and there just hasn't been anything worthwhile out there. For the past 20 years, Dion has always bought his cars for a substantially reduced priced through his job, but that is not an option anymore. I can't imagine why they have taken that employee benefit away, but it has really caused hard feelings throughout most of the rank and file. Thankfully, Dion is not the type to let it bother him—he knows that the
Lord
is the one that provides for him, not his employers, so he doesn't worry or hold a grudge. I'm so blessed to have Dion for a husband—I love him so much!
Anyway, to make a long story short, I think we've finally found one. We're really excited. It's a 1999 Mercury Marquis LS, Limited Edition. It's light blue in color, just like the one that we had before it that we loved so much. We had to let my twin sister, Sande's husband, Allan, tow that one away because it had a broken frame and it broke our hearts as well because we
loved
that car, but with a broken frame, it just wasn't safe to drive anymore, and Dion feared for my safety. He's such a good man.
So, if all goes well, they'll deliver the car some time today and we should be able to drive it on Monday. I've posted a picture of the car so that you can see what it looks like. Isn't she beautiful? Those wheels are the exact ones that we have, also.
Now all we have to do is come up with her name. Do any of you out there have any ideas? Let me tell you the names of some of our other vehicles so that you'll know how we usually name them:


1963 Chevy Impala = "Bullet"


1990 Oldsmobile Cutlass = "Rocket"


1973 Honda motorcycle = "Punkin"


1970 Honda motorcycle = "Goldie"
I'd appreciate it if you'd post your ideas by commenting to this posting. Then I can choose the one that I like the best. I'm really having a hard time thing up a name for this one and usually they come to me quite easily. I'll be trying to think up one tonight, but I sure would like it if someone out there would give me a helping hand!
Until next time...stay safe, stay well, and may God bless you all.
Cynde
Please visit my other blogs:
Cynde's Got The Write Stuff
~and~
Usurper Exposed
. Thank you!