I have some
really
wonderful news. Chrissy, Josh's wife, got a
new
job! Remember how she used to work as a cashier at the
P&C Foods
grocery store right near where Dion works? Well, now she works as a bank teller at the
Five Star Bank
in Geneva, New York (I'm not sure which one, though). From what Dion says, she basically went in, asked if they had any jobs available, filled out an application, was interviewed, and then was
hired
on the spot. I'm really not surprised at all. Chrissy is very smart, she is also very pretty, and she presents herself to the public in a professional and pleasing manner. I bet she'll boost the business at the bank, too. Furthermore, I won't be surprised if she moves up to a position with more responsibility in a short amount of time, too.
She's an intelligent girl and I bet she'll do well at the bank. I hope she
loves
it there. I want so much for her to be
happy
at her job! I don't know what she aspires to be, but if this makes her happy, then
I'm
happy, too! It only makes sense that if you are happy in your job, then it will carry over into your home life, because it is equally true that when you are
unhappy
in your job, it
definitely
carries over into your home life.
I am certain that this kind of job is bound to increase Chrissy's self-esteem, and I'm so happy for her. I think the world of that girl and I pray that she and Josh will be able to get over whatever hurdles they are experiencing right now in their young marriage, especially for the sake of precious little Noah. I don't know if either of them can even fathom what is really at stake if there marriage were to break up. Let's just pray that it never reaches that stage.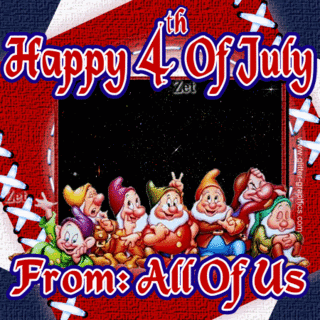 Jon was supposed to spend the weekend with us this weekend, starting right after he was done with work this afternoon, but we never heard from him. Dion's not feeling well, so he said not to call anyone because he doesn't feel like talking to anyone. I hope it doesn't backfire on
me
like it always does. I usually get blamed because they think
I'm
the one that's keeping
him
from calling!
I understand, though. He just did not feel good. And when you're feeling like that, you just don't feel like chatting, and I'm never going to go against what Dion says not to do. He's the boss. And if anyone gets angry, then so be it. I have to obey my husband. They Bible says so, and this was not life or death, or illegal, or anything like that...so my choice is to always obey him in those instances. He would never ask me to otherwise, anyways. He's a good man, and I trust and love him totally.
I'm just hoping he'll feel better by tomorrow. I'm so worried about him. He's so run down and worn out from work. They run him ragged and they don't even appreciate him!
Well, here's wishing everyone a safe and Happy 4th of July weekend! We also hope that the Tea Parties around the country had a great showing. If Dion hadn't have been sick, we would have both been there, too!
Until next time...stay safe, stay well, and may God bless you all.
Cynde
Please visit my other blogs:
Cynde's Got The Write Stuff
~and~
Usurper Exposed
. Thank you!