While surfing through my Bloglist and checking out friends of friends, I came upon the most delightful site yesterday. It is called
Today's Flowers
, and it's full of the most
beautiful
flowers. It's run by a woman named Denise who is really sweet, and evidently, she allows people to become "Guest Friends" and post their own pictures of flowers on her site. Here is her logo:
I'm going to start searching for flowers around here that are worthy of photographing so that maybe I can become a "Guest Friend". I would
love
to do that! Here's a photo that would probably be ok:
Flowers have always been such an important part of my life, whether they be real, plastic, or even silk. My husband, Dion and I are just preparing to overhaul the window-boxes on the house and replant the flowers. The flash sleet-storm that we had on the 25th of June really destroyed a lot of our flowers. I'm just glad that I hadn't purchased our hanging plants yet or they would have all been destroyed, too. When we're done with the project, I'll take photos and post them, and then you can tell me what you think, ok? But before I go, I'll post two more of my favorite photos of flowers for your enjoyment. Here they are:
This one, of course, is a multi-colored rose. The rose is the most popular flower, by far, and is available all year-round, in all the colors of the rainbow.
And, each color has a different meaning meaning, so before you send them to your loved one, it's best to ask your florist. Here's a brief list of the most popular ones used:


Red Roses—Red roses speak of love, romance, passion, and beauty. The color red is the most popular of rose colors, expressing clarity and boldness of feeling. Red roses are perfectly suited for romantic adventures.


White Roses—The white rose symbolizes purity, innocence, virtue, girlhood, and happy (bridal) love. It also stands for truth, humility, secrecy, spirituality, and reverence. White roses add harmony to red or yellow bouquets. And, a single white rose bud represents pure and innocent youth. White may be the most widely used in the meaning of rose colors.


Yellow Roses—The meaning of yellow roses was once infidelity, jealousy, and dying love. This image may have been due to its once malodorous nature, which has long since vanished. The yellow rose is now admired for its sunny good looks. It represents joy, delight, friendship, and freedom (from romantic entanglements). Send them for "Congratulations" and "Get Well Soon."


Pink Roses—Appreciation and gratitude capture the primary meaning of pink roses. Their cheerfulness sends a message of gladness, joy, happiness and fun. Their grace and gentleness make them appropriate to send for friendship as well as for sympathy.


Yellow Roses With Red Tips—Yellow roses with red tips represent friendship with the promise of love. We can easily hide our meaning behind the sunny disposition of the yellow rose, in case our feelings are not returned. But who knows what might happen if we add special meaning to our gift of flowers with a hint at attraction. Already have someone special in mind? Consider sending them a yellow roses with red tips birthday ecard.


Coral Roses—Coral roses speak of passion and desire. They are not quite as hot-blooded as red roses, a useful nuance in the language of flower colors.


Black Roses—The meaning of a black rose is death, farewell, and mourning.
"Black roses" are actually dark red or deep burgundy in color. They are the closest thing to a true black rose, which does not exist in nature. There are a few appropriate occasions when you might like to send black roses. You can send a black rose birthday ecard anytime.


Hot Pink Roses—Dark pink and hot pink roses express thankfulness, appreciation and gratitude. Use them on any occasion when you would like to say "Thank You."


Blue Roses—Light blue roses are often called lilac or lavender. They tell a recipient of your enchantment with them, and of love at first sight. The blue rose also symbolizes mystery and yearning for attainment of the impossible.


Peach Roses—Peach roses express appreciation, admiration, sincerity and gratitude. These positive and gentle emotions are perfect for sending flowers to friends and business associates...to say "Thank You" and "Congratulations."


Purple Roses—Among blue colored roses are the purple roses. The purple rose represents majesty and protection. It has also come to symbolize love at first sight.


Orange Roses—Orange roses "turn up the heat" and represent enthusiasm, fascination, even desire. Consider these to add "spice" to your floral message.
* * * * * * * * * * * * * * * * * * * * * * * * * * * * * * * * *
Then, some added information that I thought that you may like to have:
Meaning Of Color Combinations
Red and White.......... Unity, harmony, and bonding
Red and Yellow......... Happiness, joy, celebration, and congratulations
Yellow and White...... Harmony
Yellow and Orange.... Passionate ideas
How Many Flowers To Send?
Single Red Rose........... I love you, I still love, new love
Single Rose, Any Color... Thank You
Rosebud..................... Pure and lovely, beauty and youth, innocent heart
Two Roses Entwined..... Engagement or marriage is eminent
Bouquet in Full Bloom.... Suggests "full flowering" of the emotion conveyed
One Dozen Roses......... Gratitude
Two Dozen Roses......... Congratulations
Four Dozen Roses......... Unconditional Love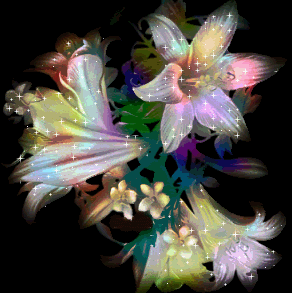 I hope you've enjoyed this posting about flowers as much as I have. Don't forget to visit
Today's Flowers
as soon as you get a chance. I promise you won't be disappointed!
Until next time...stay safe, stay well, and may God bless you all.
Cynde
Please visit my other blogs:
Cynde's Got The Write Stuff
~and~
Usurper Exposed
. Thank you!